About Page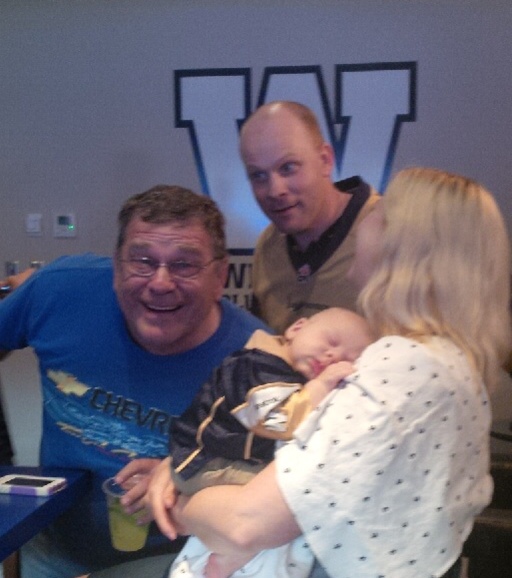 Boyce Auto Sales is a family owned and operated dealership located in the South of Winnipeg. Operated by Robert Boyce and his father Lawrence Boyce, Boyce Auto Sales specializes in offering vehicles of all kinds at wholesale prices. At Boyce Auto Sales we strive to offer customers reliable vehicles at a price that is affordable. Boyce Auto Sales and Financing works in conjunction with Signature Motors Collision Center. Both Boyce Auto Sales & Financing and Signature Motors Collision Center take pride in creating a friendly, family like work environment. Robert Boyce is the sales person as well as a part owner allowing Boyce Auto Sales and Financing to sell vehicles without the worry of paying a large commission to sales people putting Boyce Auto Sales and Financing in a position to offer its customers the best price possible. Unlike others in Manitoba, Boyce Auto Sales does not charge administration fees on the sale of their vehicles. While other lenders might charge fees on loans and financing plans, our dealership does not charge fees on the actual sale of vehicles.
Boyce Auto Sales offers customers a quick, easy, and friendly buying experience. After you have found the vehicle to purchase, Boyce Auto Sales and Financing does not pass you through to multiple different departments to complete the transaction nor do they you surprise you with unnecessary fees on top of the price already negotiated. You start and finish the transaction with the same person. At Boyce Auto Sales it usually takes no more then 10-15 minutes to process your purchase and get you on your way.
At Boyce Auto Sales we offer many different financing options. From our In-House Lease program  to our many financing options through different credit unions and banks across North America Boyce Auto Sales is confident we can find the right credit option for most everyone (Link to Credit Application). Boyce Auto Sales and Financing in House lease program has successfully put many individuals into respectable vehicles at an affordable price. Boyce Auto Sales and Financing In-House program offers a 2 year lease allowing customers to pay off the vehicle in a timely manner saving them thousands of dollars in interest charges, while the option for a 3 year lease creates a lower monthly payment. All of Boyce Auto Sales and Financing leases have buy-outs of less than $30 plus taxes at the end of the term, giving customers the peace of mind of not having a large lump sum to pay off after they have carried out the term of their lease.
Boyce Auto Sales offers customers a wide variety of warranty options. Boyce Auto Sales can customize an extended service plan to suit your driving habits and vehicle's equipment. We deal exclusively with Lubrico Warranty, as well as offer 3 different In-House warranty plans we feel will benefit customers at affordable prices.
Boyce Auto Sales and Financing and its owners take pride in what they have developed and hope to continue to grow and help thousands of people get into the car they like at a price that is reasonable.
Hours of operation
Monday – Friday 8am – 5pm
Saturday 10am – 2pm
Sunday Closed
* After hour appointments are available to book. Please click here to be forwarded to our appointment calendar.